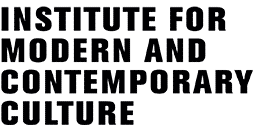 Wednesday 21st November, 4.00-5.30pm
Room 104, Univesity of Westminster, 32-38 Wells Street, London W1T
Professor Allan Stoekl
'Surrealism: Metaphor, Metonymy, and the Question of External Cost'
Our Visiting Professor in the Institute this year, Allan Stoekl, will be giving a small series of seminars reading work from the book he is currently writing on post-sustainable cities, energy and the avant-garde.
The first of these will be on Wednesday 21st November from 4-5.30 in room 104, in the University's Wells Street building. If you'd like to attend, do please email David Cunningham: cunninda@wmin.ac.uk
Allan is Professor of French and Comparative Literature at Pennsylvania State University. His many publications include the books Politics, Writing, Mutilation: The Cases of Bataille, Blanchot, Roussel, Leiris and Ponge (University of Minnesota Press, 1985); Agonies of the Intellectual: Commitment, Subjectivity, and the Performative in the Twentieth-Century French Tradition (University of Nebraska Press, 1992); and Bataille's Peak: Energy, Religion, and Postsustainability (University of Minnesota Press, 2007).

The Institute for Modern and Contemporary Culture
University of Westminster Department of English, Linguistics and Cultural Studies
32-38 Wells Street, London W1T 3UW. United Kingdom.