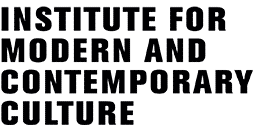 The IMCC's Anne Witchard will be speaking about her forthcoming book at the following event organised by our friends in the Contemporary China Centre:
Wednesday 7 December 2011, 4.30-6.30pm
Westminster Forum, Fifth Floor, 32-38 Wells Street, London W1T 3UW
'Lao She: A Chinese Writer in Modernist London'
Anne Witchard (University of Westminster)
Chinese cultural and intellectual texts engaged in various ways with Western constructions of modernism. Of these exchanges and encounters, my focus in this paper will be on the early life and work of the famous Chinese novelist and short story writer, Lao She (1898 – 1966). Lao She was uniquely positioned in his engagement with specific conditions of modernity and nationhood both in Britain and in China. By birth a disenfranchised Manchu, he lived and worked in London during the late 1920s, a period seen as the apex of high modernism and his writing registers this interaction in ways that suggest we rethink his work beyond the parameters of the socialist realist tradition to which, chiefly because of his proletarian magnum opus, Rickshaw Boy (1936), it has largely been confined. Reading Lao She as an incipient modernist, initiating in China new subjects and new styles of writing in the endeavour to remake the sensibility of the Chinese people, serves also to unsettle Eurocentric considerations of modernism as exclusively Western, its place of origin unquestionably the metropolitan West.
Anne Witchard teaches in the Department of English, Linguistics and Cultural Studies at the University of Westminster. She specialises in representations of China and the Chinese in early-twentieth-century Britain (see her book Thomas Burke's Dark Chinoiserie, Ashgate, 2010; and most recent of various papers, a chapter in the collection Chinatowns in a Transnational World, Routledge, 2011). Her book Lao She, London and China's Literary Revolution will be published in Autumn 2012 by the University of Hong Kong Press.
All welcome, but non-Westminster attendees should register in advance with Derek Hird: d.hird@westminster.ac.uk

The Institute for Modern and Contemporary Culture
University of Westminster Department of English, Linguistics and Cultural Studies
32-38 Wells Street, London W1T 3UW. United Kingdom.