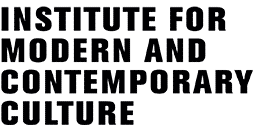 At the Workface: A Talk by Fred Lonidier
Tuesday 13 December 2011, 3.30-5.30pm
Fifth Floor, 32-38 Wells Street, University of Westminster, London W1T
Seminar: new arts and trade unions partnerships
Proposals for a national documentation project and AHRC research network focused on promoting new creative synergies and campaign strategies connecting the unions, social networking groups, NGOs, and arts sectors.
Fred Lonidier is one of the leading pioneers from the late 1960s onwards, of the arts and trade union movement in the USA. He studied at Yuba College and San Francisco State (graduate work in sociology and photography), and later joined the University of California at San Diego Faculty in 1972.  His work continues to deal with the possibilities of photography applied to trade union campaigns for social justice, labor history, and social change. He has also been the guiding energy behind the pioneer US Trade Union sponsored Labor Link TV which cablecasts on three channels in San Diego County. His work has recently focused on workers rights and cross-border labor struggles and solidarity between U.S. and Mexican workers.
Admission is free, but please book a place in advance from Dr Stefan Szczelkun: szczels@wmin.ac.uk
Coordinated by Littoral Arts Trust in association with Critical Network, Strategies for Free Education, and the IMCC, University of Westminster.

The Institute for Modern and Contemporary Culture
University of Westminster Department of English, Linguistics and Cultural Studies
32-38 Wells Street, London W1T 3UW. United Kingdom.