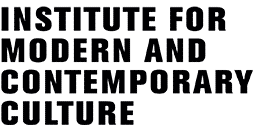 Brixton Calling!
28 October-21 December 2011, weekdays 10am-5pm
198 Contemporary Arts & Learning, Brixton
This exhibition is the final stage of Brixton Calling! archiving and community project that connects contemporary Brixton to its past through the history of the late Brixton Art Gallery & Artists Collective in the 1980s. Exhibition opening: Thursday 27 October 2011, 6.30-10pm.
UPDATE: Further details on the 198 website here: http://198.org.uk/pages/currentexhibition.htm
Brixton Calling! events at 198 
Saturday 19 November, 2-4pm,  Curators/artists talk
Friday 25 November, 7-9pm, Brixton Fairy Night
Saturday 26 November, 1-5pm, Radical Printing
Saturday 10 December, 2-5pm, Black Art
Other Brixton Calling! events:
'80s Women Lens Based Media Event
Brixton Village, Thursday10 & Friday11 November, 7-12pm, Saturday12 November, 10am–9pm
For more information contact: info@198.org.uk
Women Artists Feminism in the 80s and Now
Goldsmiths, University of London 3rd December, 10am-5pm, in collaboration with the Women's Art Library
For more information contact: a.greenan@gold.ac.uk
Archive installation by Stefan Szczelkun and Oral History documentary on show continuously along with many other sub-projects!

The Institute for Modern and Contemporary Culture
University of Westminster Department of English, Linguistics and Cultural Studies
32-38 Wells Street, London W1T 3UW. United Kingdom.