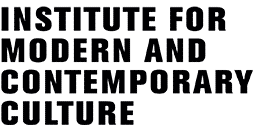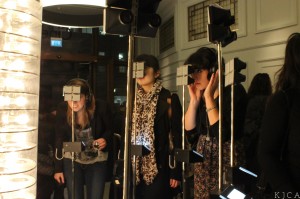 AV London
Through the Lens: Embodying the City
12th December 2011 to 12th January
309 Regent Street Gallery, University of Westminster, London W1B 2UW
A very successful opening party for two exhibitions, 'AV London' and 'Through the Lens: Embodying the City', curated by students on our Masters programmes in Cultural and Critical Studies, Museums, Galleries & Contemporary Culture, and Visual Culture. Thanks to Kristian Agustin for the photos. Both shows are on until January 12th at 309 Regent Street, so do go and check them out.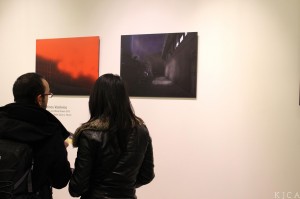 'Through the Lens' explores the relationship between the body and the urban environment. The collection of photographs explores the contrasts of corporeal dynamism and the solid urban canvas. The exhibition features contributions from four London based artists who each have an individual interpretation of the relationship between the people and the city: Michael Frank, Christina Lange, Peter Tweedie and Konstantinos Vasileiou. Further details on the exhibition website at: http://embodyingthecity.blogspot.com/
Curated by Eleni Tziourtzia, Angelica Sada, Xiaosong Liu, Ciara Fitzpatrick (curatorial); Alice Gibbs, Elena Griva, Katrina Macapagal (texts); Fliss Hooton, Nadia Little (production); Kristian Jeff Agustin, Alessandra Ferrini (design).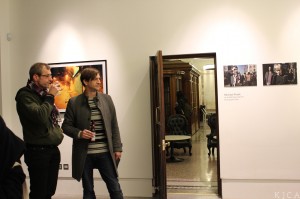 'AV London' is an exhibition of Stereoscopic (3D Photography) and Binaural recordings made the artist Gary Welch, which capture a cornucopia of sights, sounds and voices of the diverse metropolis of London. Welch's installations transform the basic viewer into viewer-listener, who then becomes the ears and eyes of the 'anyperson' interacting with seven unique moments in London.
Curated by Elisa Adami, Miguel Corte Real, Leonardo Couto, Nihan Gumrukcuoglu, Silvia Morena, Menming Ran, Z Amber Richter, Kalliopi Tsipini-Kolaza, Simone van Eijk, Laura Vichick.

The Institute for Modern and Contemporary Culture
University of Westminster Department of English, Linguistics and Cultural Studies
32-38 Wells Street, London W1T 3UW. United Kingdom.