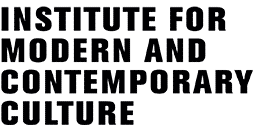 Stefan Szczelkun's Agit Disco has been widely and very positively reviewed in a number of recent publications. The project collects the playlists of its 23 writers to tell the story of how music has politically influenced and inspired them. The book provides a multi-genre survey of political musics that goes beyond protest songs into the darker hinterlands of musical meaning.
In Anarchist Studies 20.2, Jim Donaghey describes Agit Disco as 'highly effective in sparking a reconsideration of the reader's or listener's experience of music and politics', in a way which 'will surely encourage others to begin their own dialogues, and contribute to those million compilation CDs that Szczelkun hopes for', while Phil England, in The Wire, remarks that the 'personal selections inside, directly or indirectly, prompt all kinds of questions, reanimating them as a living dialogue in the present.
In a lengthy review in the journal Socialism and Democracy, Matt Callahan is particularly insightful: 'The music industry long ago made pop music journalism an extension of its dominance over music production, distribution and consumption. Agit Disco has the great virtue of enabling informed discussion of music by people who clearly cherish the music they are discussing. The value of music, therefore, is of a different order of magnitude than that of a disposable unit manufactured for financial gain. What comes across is a love and respect for music, a celebration of music's timeless role in the life of communities and in their resistance to oppression … The task Agit Disco sets out to accomplish, therefore, bears a superficial resemblance to both cultural studies and pop music journalism while on a more profound level making a critique of both. That this critique comes in the form of a praxis as opposed to a conventional polemic is actually part of the critique – targeting self-proclaimed or institutionally sanctioned "experts" who in addition to passing judgement on what is good music and its proper relationship with politics, rule out the intelligence and creativity of working-class and other supposedly less qualified people'.
There is also an interview with Stefan Szczelkun and Anthony Iles published in BANTmag (Turkey): http://www.bantmag.com/mag/04/page/view/448
Agit Disco is published by Mute books, 46 lexington st, london, w1f 0lp. www.metamute.org

The Institute for Modern and Contemporary Culture
University of Westminster Department of English, Linguistics and Cultural Studies
32-38 Wells Street, London W1T 3UW. United Kingdom.