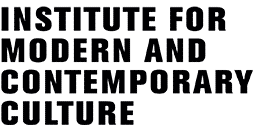 Listen this Saturday 1st December at 3.30pm to our own Anne Witchard on the Lucky Cat show on Resonance FM, hosted by Zoe Baxter. Anne will be talking about her latest book Lao She in London (Hong Kong University Press 2012) which details the time Chinese writer Lao She spent in London in the 1920s. The book reveals Lao She's encounter with British high modernism and literature from Dickens to Conrad to Joyce as well as his tiem spent in the notorious and much sensationalised East End Chinatown of Limehouse.
If you don't happen to be in central London, you can listen online at: Resonance 104.4FM.

The Institute for Modern and Contemporary Culture
University of Westminster Department of English, Linguistics and Cultural Studies
32-38 Wells Street, London W1T 3UW. United Kingdom.