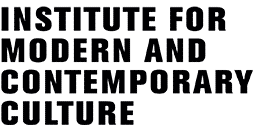 #Citizencurators is a history project that will record the experience of Londoners during the Olympic fortnight. Created for the Museum of London, #Citizencurators will collect tweets, moments and images using social networking to tell the story of everyday life in the capital. Directed by the IMCC's Peter Ride and the Museum of London's Hilary Young, with a project team made up of students from the MA Museums, Galleries and Contemporary Culture at Westminster, the aim is to investigate how new media/ social networking can provide alternative approaches to supplement contemporary collecting. As action research project, it is also designed to result in knowledge that can assist the Museum in the collection and management of 'born digital' material.
#Citizencurators explores what it is like to live in London during the Olympic fortnight (27 July – 12 August). The established narrative of the Olympics is focused on the experience of the athletes, participants, employees and tourists. However a larger part of the Olympic experience in London is not being articulated. This is the daily experience residents whose lives are inevitably caught up in the Olympics but who are 'bystanders'. What will the Olympics mean to the single mum with a young family in Stratford, the work commuter who uses the Jubilee line, the resident in an apartment block partially occupied by the army, the young club-goer intending to enjoy a summer of fun, the foreign student or to the Starbucks barista? Will the Olympic experience unfold as community-strengthening activity or a headache of disruptions and an overflow of tourists?
To take part, simply tweet like you normally do and use the #citizencurators hashtag. Ultimately by following typical tweeters the team want to collect streams that document peoples' lives in London during the Games in a way that reflects the normal use of social media, not something out of the ordinary.
For further details, see: http://citizencurators.com/

The Institute for Modern and Contemporary Culture
University of Westminster Department of English, Linguistics and Cultural Studies
32-38 Wells Street, London W1T 3UW. United Kingdom.