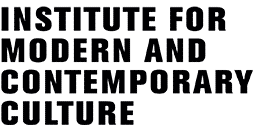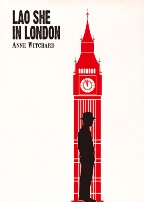 We're delighted to announce the publication of Anne Witchard's new monograph from Hong Kong University Press, Lao She in London. Focusing on one of China's great modern writers, the book contributes to the rethinking of modernism as an event outside the boundaries of a single language, a single historical moment, or a single national formation.
"A beautifully written book that combines literary biography with a remarkably succinct account of British modernism and an evocative portrait of interbellum London, as viewed through Chinese eyes. Anne Witchard reminds us eloquently of the key role played by Chinese influences—both classical and modern—in literary modernism, and makes a great contribution to our understanding of Lao She's London years." — Julia Lovell, Birkbeck College, University of London
Details at: www.hkupress.org/book/9789888139606.htm
August 2012  188 pp.  14 b/w illus.
Paperback ISBN 978-988-8139-60-6

The Institute for Modern and Contemporary Culture
University of Westminster Department of English, Linguistics and Cultural Studies
32-38 Wells Street, London W1T 3UW. United Kingdom.