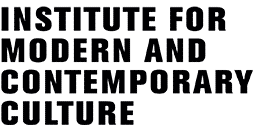 30 January 2013 in room MG14 Marylebone Campus, Marylebone Road
Our friends in Westminster's School of Architecture and the Built Environment are hosting an event next week entitled 'What is the role of culture in the regeneration of the areas around the Olympic Park?' The event draws together practitioners and academics from a variety of professional backgrounds who will share their experiences and perspectives of cultural projects in the areas around the Olympic Park.
6.10 Introduction – Chair: Marion Roberts – Professor of Urban Design – University of Westminster
6.20 Dr Nancy Stevenson – Programme Leader: Tourism and Events – The Cultural Olympiad and cultural legacy
6.35 Ceryl Evans – Head of Museums and Culture, London Borough of Hackney – Mapping the Change
6.50 Dr Isaac Marrero Guillamón – Post Doctoral Researcher, Birkbeck – Critical art and the Olympic State of Exception
7.05 Adriana Marques – Principal Advisor for Arts and Culture, London Legacy Development Corporation – Culture at the heart of the Olympic Legacy
7.20 Liza Fior – Partner, Muf Architecture/Art – Future project and proposals
7.35 Questions and Discussion
Contact Details: For further details and to book please follow this link
http://culturalolympicpark.eventbrite.com

The Institute for Modern and Contemporary Culture
University of Westminster Department of English, Linguistics and Cultural Studies
32-38 Wells Street, London W1T 3UW. United Kingdom.