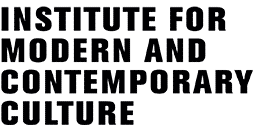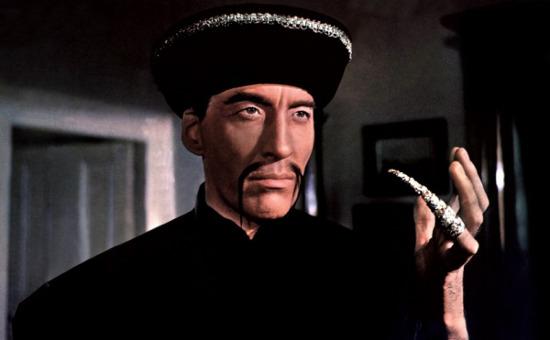 Fu Manchu in London: Lao She, Limehouse and Yellow Peril in the Heart of Empire
Friday 4th October 2013
University of Westminster, 115 New Cavendish Street, London W1W 6UW
We are pleased to announce a special one-day conference on the occasion of three inter-related events this autumn: the publication by Penguin Modern Classics of Lao She's forgotten masterpiece of 1920s Chinese London, Mr Ma and Son, the launch at the Ovalhouse Theatre of Daniel York's satiric play, The Fu Manchu Complex (dir. Justin Audibert), and, to mark the centenary of the first appearance of "the Yellow Peril incarnate in one man", Lord of Strange Deaths: The Fiendish World of Sax Rohmer, a collection of essays edited by Phil Baker and Antony Clayton (Strange Attractor Press, 2013).
The day's speakers will examine the contexts and enduring fascination of one of the world's most notorious fictional villains, from the fin-de-siecle racial anxieties and obsessions that spawned Rohmer's oeuvre to the skewed perceptions that have arisen around his pervasive influence. Of all the overseas Chinese who came to England during the inter-war years, Lao She was the only one to confront the popular Sinophobia endemic in British society directly. Mr Ma and Son: Two Chinese in London (Er Ma, 1929) portrays the pernicious effects of the media on the lives of Chinese people in London. Based on his own experiences in London and written principally for a Chinese readership, the novel gives us a rare, if not unique, picture of the social and commercial affairs of the shop-keepers, café proprietors, and seafarers, that made up the major part of London's small Chinese community, then based in Limehouse in the East End. Daniel York's play, The Fu Manchu Complex challenges the resonances of 'Yellow Peril' stereotypes for the 21st century in a satirical pastiche of classic British cinema. Five East Asian actors 'white up' in the style of slapstick and Victorian music-hall comedy to play the traditional colonials in a murder mystery set in the East End.
Admission is free but please register by emailing Dr Anne Witchard at:
 anne@translatingchina.info
PROGRAMME
10.00AM – "Some Kind of Admiration or Respect": Dr Fu Manchu as Hero
Phil Baker
10.45AM – The Case of the Yellow Peril Then and Now
Dr Ross Forman (University of Warwick)
11.30AM – 11.45AM – coffee
11.45AM – Fu Manchu, Orientalism and Arabophilia
Robert Irwin (SOAS /Times Literary Supplement)
12.30PM – 1.30PM – Lunch
1.30PM – Rohmer's Odyssey
Antony Clayton
2.15PM – Mr Ma and Son: Limehouse and the Yellow Peril genre
Dr Julia Lovell (Birkbeck) in conversation with author Paul French
3.15PM – The Fu Manchu Complex
Daniel York and Justin Audibert will discuss their play, The Fu Manchu Complex, in production at the Ovalhouse Theatre in London.
The Fu Manchu Complex runs at the Ovalhouse, Kennington
1 – 19 October, Tues-Sat 7.45pm
BOOK / BOX OFFICE: 020 7582 7680

The Institute for Modern and Contemporary Culture
University of Westminster Department of English, Linguistics and Cultural Studies
32-38 Wells Street, London W1T 3UW. United Kingdom.