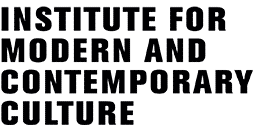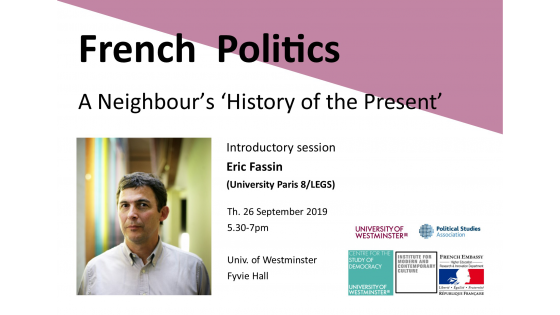 Thursday 26 September 2019, 5.30 – 7.00 pm
Fyvie Hall, University of Westminster, 309 Regent Street, London W1B 2HW
French Politics: A Neighbour's 'History of the Present'
Éric Fassin (University Paris 8 Vincennes – Saint-Denis/LEGS)
Éric Fassin is Professor of Sociology at the University of Paris 8 St-Denis. His research focuses on contemporary sexual and racial politics in France and the United States and their intersections (in particular, concerning immigration issues) and on the politics of populism. He is author of L'inversion de la question homosexuelle (2005), Droit conjugal et unions de même sexe: mariage, partenariat et concubinage dans neuf pays européens (with Kees Waaldijk, 2008) and Le sexe politique. Genre et sexualité au miroir transatlantique (2009). His recent interview in the journal Radical Philosophy can be read here.
Chaired by David Cunningham (IMCC)
Part of the series French Politics: A Neighbour's 'History of the Present', co-organised by the IMCC in collaboration with our friends in the Centre for the Study of Democracy, and with the support of the French Embassy and the Political Studies Association.
Free to attend, but booking via eventbrite is essential.

The Institute for Modern and Contemporary Culture
University of Westminster Department of English, Linguistics and Cultural Studies
32-38 Wells Street, London W1T 3UW. United Kingdom.