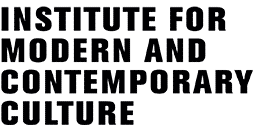 Posts tagged Archigram
Congratulations to our colleagues in Architecture. The magnificent Archigram Archival Project, some four years in the making, launches at Westminster's Regent Street building on April 19th. Days of online browsing lie ahead.
Once it's up and running on the 19th, the website will be here: http://archigram.westminster.ac.uk/

The Institute for Modern and Contemporary Culture
University of Westminster Department of English, Linguistics and Cultural Studies
32-38 Wells Street, London W1T 3UW. United Kingdom.