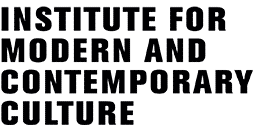 Posts tagged Bateson
An Ecology of Mind: A Film by Nora Bateson
Monday 27 February 2012, 18:30-22:00 pm
Old Cinema, University of Westminster, 309 Regent Street, London W1B 2UW
Tickets: £9.50; £3.50 (student/unwaged/Westminster staff)
Book your ticket from: http://anecologyofmindlondon.eventbrite.co.uk/
The Institute for Modern and Contemporary Culture (IMCC) at the University of Westminster is proud to host the London premier of Nora Bateson's An Ecology of Mind: A Daughter's Portrait of Gregory Bateson. The screening will be followed by an interdisciplinary panel and audience discussion with Nora Bateson, and will end with a wine reception in the Regent Street foyer.
Panel with Nora Bateson; Iain Boal (Birkbeck College); Jody Boehnert (Brighton University); Ranulph Glanville (American Society for Cybernetics); Peter Reason (Action Research); and Wendy Wheeler (London Metropolitan University). Chaired by Jon Goodbun (IMCC and Architecture, Westminster)
"Tell me a story" … of life, art and science, of systems and survival. Gregory Bateson's way of thinking – seeing the world as relationships, connections and patterns – continues to influence and provoke new thinking about human social life, about ecology, technology, art, design and health. Nora Bateson, Gregory's youngest daughter, introduces Bateson's ideas to new audiences in her film An Ecology of Mind, using the metaphor of a relationship between father and daughter, and footage of Bateson's talks.
Each screening, too, hosts a discussion between Nora and a wide range of people working in depth with Bateson's ideas: artists, architects, action researchers, ecological activists, mental health practitioners, scientists, urban designers, cyberneticians. These screenings and discussions intend to show a way of thinking that crosses fields of knowledge and experience, one that can lead out of the ecological crisis and towards a more sound way of living.
 
Awards for the film:
Gold for Best Documentary, Spokane International Film Festival, 2011
Audience Award Winner, Best Documentary, Santa Cruz Film Festival, 2011
Winner, Media Ecology Association, John Culkin Award for Outstanding Praxis, 2011 
Event organised by Jon Goodbun (Westminster), Wallace Heim, Kevin Power (Centre for Action Research, Ashridge Business School) and Eva Bakkeslett
To book a ticket go to: http://anecologyofmindlondon.eventbrite.co.uk/

The Institute for Modern and Contemporary Culture
University of Westminster Department of English, Linguistics and Cultural Studies
32-38 Wells Street, London W1T 3UW. United Kingdom.