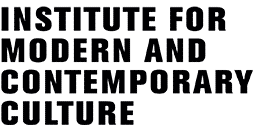 Posts tagged love
Sunday, 22 July 2012, 2:30-5pm
La Ronde: A Circular Conversation on Love
Carroll/Fletcher Gallery, 56-57 Eastcastle Street, London W1W 8EQ
Speakers: John Douglas Millar, Leon Redler, Stella Sandford, Hilary Koob-Sassen, and Sarah Turner.
A quick plug for an excellent-looking Sunday afternoon organised by our friends and neighbours at the Carroll/Fletcher Gallery. In an era of political, financial and environmental uncertainty, it seems vital to give time and focus to the subject of love. Inspired by the structure of Arthur Schnitzler's play of 1897, La Ronde, this roundtable conversation will consist of a circular series of one-to-one exchanges. Each conversation will begin with a question that includes the word 'love' with the answer taking the form of a conversation. Twenty minutes will be allotted to each pairing, with an extra ten minutes for audience questions. While the original La Ronde explored the sexual mores of fin-de-siècle Vienna, we anticipate that our version will consider love in its many guises and from diverse perspectives.
Refreshments provided during breaks
£5, booking essential as places are limited: carrollfletcher.eventbrite.co.uk
More details at: www.carrollfletcher.com

The Institute for Modern and Contemporary Culture
University of Westminster Department of English, Linguistics and Cultural Studies
32-38 Wells Street, London W1T 3UW. United Kingdom.