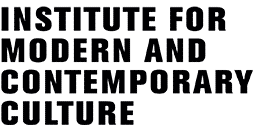 Posts tagged Nada Prlja
The Institute's resident expert in activist art Stefan Szczelkun's interview with Yugoslavian-born Nada Prlja is now up on the Metamute site. Read it here.

The Institute for Modern and Contemporary Culture
University of Westminster Department of English, Linguistics and Cultural Studies
32-38 Wells Street, London W1T 3UW. United Kingdom.