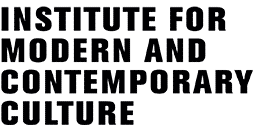 Posts tagged painting
Fragments, Openness and Contradiction in Painting and Photography
Saturday November 27 2010, Central Saint Martins College of Art and Design
The restitution of the tableau form (to which the art of the 1960s and 1970s, it will be recalled, was largely opposed) has the primary aim of restoring the distance to the object-image necessary for the confrontational experience, but implies no nostalgia for painting and no specifically "reactionary" impulse. The frontality of the picture hung on or affixed to the wall and its autonomy as an object are not sufficient as finalities. It is not a matter of elevating the photographic image to the place and rank of painting. It is about using the tableau form to reactivate a thinking based on fragments, openness and contradiction, not the utopia of a comprehensive systematic order.
Jean-François Chevrier
In preparation for a two day international conference, Tableau/dispositif/apparatus, at Tate Modern in October 2011, our friends at Central Saint Martins are staging a symposium on Saturday November 27 in collaboration with the London Consortium to hear papers which address the nature of pictorial forms in contemporary practice; 'fragmented, open and contradictory' which Jean-Francois Chevrier opposes to the 'utopia of a comprehensive systematic order'. This symposium is in preparation for the second day of the Tate conference which will be dedicated to the presentation of research papers.
500 word abstracts should be submitted by 1 October 2010 to Mick Finch: m.finch@csm.arts.ac.uk

The Institute for Modern and Contemporary Culture
University of Westminster Department of English, Linguistics and Cultural Studies
32-38 Wells Street, London W1T 3UW. United Kingdom.