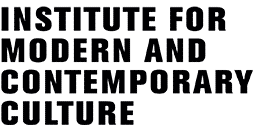 Posts tagged Theory
The final event in the series on The Future at the David Roberts Art Foundation took place last Thursday, ending with a bang not a whimper. Presentations from Garin Dowd, IMCC affiliate Stephen Melville, and last minute guest Alev Adil covered Derrida and Deleuze, Beckett and Ballard, and resulted in a fiesty discussion about Thierry Henry's already infamous handball, as well as the dystopian/utopian virtues of Kraftwerk. We hope to post a selection of some of the papers from the series on this site soon.
Start date: 27 May 2010 12.00pm
End date: 29 May 2010 4.00pm  
Hosts: University of Westminster
(organised by NYU, University of the Arts London, and University of Westminster)
Cost: £50/£25 concs.
Download a booking form here 
Confirmed contributors: Glen Adamson (RCA/V&A); Dipti Bhagat (London Met); Lisa Cartwright (UC, San Diego); Sarah Chaplin (Greenwich); Will Cobbing (Wimbledon College of Art); David Cunningham (Westminster); Mark Dunhill (Central Saint Martins); Esther Gabara (Duke); Elizabeth Guffey (SUNY, Purchase); Raiford Guins (SUNY, Stony Brook); Gary Hall (Coventry); Michael Ann Holly (The Clark Institute); Guy Julier (Leeds Met); Esther Leslie (Birkbeck); Stephen Melville (Ohio State); Nicholas Mirzoeff (NYU); W.J.T. Mitchell (Chicago); Joanne Morra (Central Saint Martins); Keith Moxey (Columbia); Laura Mulvey (Birkbeck); Griselda Pollock (Leeds); Adrian Rifkin (Goldsmiths); Joy Sleeman (Slade); Marquard Smith (Westminster); Penny Spark (Kingston); Marita Sturken (NYU); Divya P. Tolia-Kelly (Durham); Victoria Walsh (Tate Britain); Joanna Zylinska (Goldsmiths) 
Wednesday 11th November, 1.15-2.30pm
Room 106, University of Westminster, 32-38 Wells Street, W1T 3UW
Adam Eldridge (Urban Development, University of Westminster)
'Las Vegas and the Production of Freedom'
Free to all.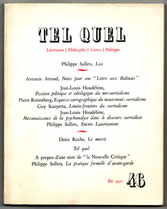 SURREALISM, POST-WAR THEORY, AND THE AVANT-GARDE
Friday 27 – Saturday 28 November 2009
17.15 – 19.00, 27 November
10.00 – 18.30, 28 November (with registration from 9.30)
Kenneth Clark Lecture Theatre, The Courtauld Institute of Art, London
Special Keynote Address: Professor Allan Stoekl (Penn State), 'The Drift: Surrealism, Situationism and Postsustainable Strategies of Gleaning'
Friday 27 November, 17.30-19.00, followed by reception
Saturday Speakers: Lucy Bradnock (Getty Research Institute), David Cunningham (University of Westminster), Jonathan Eburne (Pennsylvania State University), Jill Fenton (Queen Mary, University of London), Patrick ffrench (Kings College, University of London), Steven Harris (University of Alberta, Edmonton), Alyce Mahon (Trinity College, Cambridge), Gavin Parkinson (The Courtauld Institute of Art), Michael Richardson (independent scholar).
Ticket/entry details: £10. Please send a cheque made payable to 'Courtauld Institute of Art' to: Research Forum Events Coordinator, The Courtauld Institute of Art Research Forum, Somerset House, Strand, London WC2R 0RN, clearly stating that you wish to book for the 'Surrealism, Post-War Theory and the Avant-Garde conference'. Or call 020 7848 2785/2909 to make a credit card booking. Or, for further information, send an email to ResearchForumEvents@courtauld.ac.uk
Programme can be downloaded here.

The Institute for Modern and Contemporary Culture
University of Westminster Department of English, Linguistics and Cultural Studies
32-38 Wells Street, London W1T 3UW. United Kingdom.