Posts tagged gothic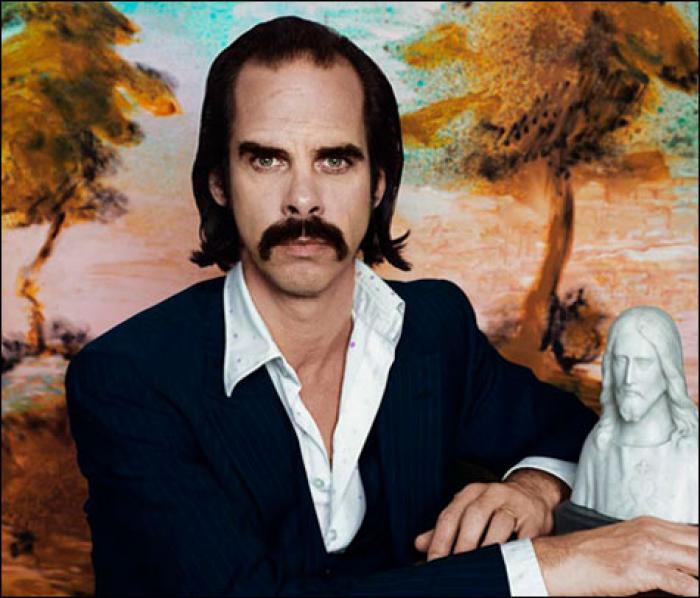 We are delighted to announce the publication of The Art of Nick Cave: New Critical Essays, edited by our colleague John Baker and published by Intellect Books.
Known for his work as a performer and songwriter with the Birthday Party, the Bad Seeds, and Grinderman, Australian artist Nick Cave has also pursued a variety of other projects, including writing and acting. This collection of critical essays provides a comprehensive overview of his multifaceted career. The contributors, who hail from an array of disciplines, consider Cave's work from many different angles, drawing on historical, psychological, pedagogical, and generic perspectives. Illuminating the remarkable scope of Cave's achievement, they explore his career as a composer of film scores, a scriptwriter, and a performer, most strikingly in Ghosts of the Civil Dead; his work in theatre; and his literary output, which includes the novels And the Ass Saw the Angel and The Death of Bunny Munro, as well as two collections of prose. Together, the resulting essays provide a lucid overview of Nick Cave's work that will orient students and fans while offering fresh insights sure to deepen even expert perspectives.
You can order the book here: http://www.intellectbooks.co.uk/books/view-Book,id=4900/
Saturday 30th June, 2-4pm
Room 261, 2nd Floor, Institute of English Studies, Senate House
Alan Moore and the Gothic Tradition
Our own Monica Germanà is one of the speakers at a special Contemporary Fiction Research Seminar to launch the anthology Alan Moore and the Gothic Tradition (Manchester University Press, 2012), edited by Dr. Matthew J.A. Green.  All welcome.  Other speakers include Tony Venezia (Birkbeck) and Maggie Gray (Middlesex)
A quick plug for a superb blog by IMCC affiliate Emma McEvoy, about late eighteenth-century gothic music and performance, on Stirling's The Gothic Imagination site. As Glennis Byron puts it in the Comments: 'The post, is, people, pretty amazing … As we plod along, talking about Twilight and True Blood and Zombies and all that ephemeral rubbish, and repeating the same old points about gothic over and over and over and over, some people are actually doing real research'. Read it here.
Wednesday 9 February 2011, 1.15-2.30pm
Room 106, University of Westminster, 32-38 Wells Street, London W1T 3UW
Jarkko Toikkanen (Visiting Research Fellow, IMCC)
"Suspended Failures: The Intermedial Experience of Horror"
Our new Visiting Research Fellow will be presenting a 'promo' for the research project on horror that he will be carrying out at the Institute this year. He has suggested that participants might like to read Robert Frost's poem 'The Fear' in advance of the seminar.  An online copy can be found at: http://www.bartleby.com/118/14.html
Further details on the English Literature and Culture research seminar series here.
Wednesday 8 December 2010, 1.15-2.30pm
Room 106, University of Westminster, 32-38 Wells Street, London W1T 3UW
Stephen Ross (University of Victoria, Canada)
'Ghostmodernism and Ethics'
Further details on the English Literature and Culture research seminar series here.
We are delighted to announce the publication of London Gothic, a new collection of essays from Continuum Books edited by our own Anne Witchard in conjunction with Lawrence Phillips at the University of Northampton. London has taken a central role in urban Gothic, from key canonic texts like Strange Case of Dr Jekyll and Mr Hyde, The Picture of Dorian Gray and Dracula through modern Gothic texts to the 'tourist gothic' of rebranded gastropubs and ghost tours. Featuring contributions from Fred Botting, Roger Luckhurst, Catherine Spooner, Julian Wolfreys and Westminster's Emma McEvoy, among others, this is the first book to focus on Gothic representations of London as it is manifested in a variety of media and through diverse critical approaches.
Update: Anne will be speaking, alongside Mpalive Msiska, on Limehouse and 'London's Dark Half' as part of Birkbeck's Night Shift seminar series at 6pm on Friday 26 November 2010, 43 Gordon Square, room B03. Further details on the series here.
Another day another new book from an IMCC associate. We're delighted to announce the publication of Monica Germana's first book, Scottish Women's Gothic and Fantastic Writing, from Edinburgh University Press.
The book considers four thematic areas of the supernatural – quests, dangerous women, doubles and ghosts – each explored in one of the four main chapters. Being the first critical work to bring together contemporary women's writing and the Scottish fantasy tradition, the volume pioneers in-depth investigation of some previously neglected texts such as Ali Smith's Hotel World; Alice Thompson's Justine; Margaret Elphinstone's longer fiction, as well as offering new readings of more popular texts including A.L. Kennedy's So I am glad, Emma Tennant's The Bad Sister and Two Women of London. Underlying the broad scope of this survey are the links – both explicit and implicit – established between the examined texts and the Scottish supernatural tradition.
Wednesday 10th March, 1.15-2.30pm
Room 106, University of Westminster, 32-38 Wells Street, W1T 3UW
Andrew Smith (University of Glamorgan)
'Haunted Houses and History: Locating the Anglo-American in Henry James'
Free to all.
Old Media / New Work: Obsolete Technologies & Contemporary Art
Saturday 1st May 2010, University of Westminster, London
Contemporary art shows renewed interest in 'lost', 'obsolete', and 'archaic' visual media forms and the illusion-producing processes of the past—for example: the camera obscura, the magic lantern, stereoscopy, Victorian stage illusion, shadowgraphy, optical toys, the panorama and stylised period representations such as the imagery of spiritualism, automatic writing, audio-technologies and early photographic techniques.
Co-organised by the Magic Lantern Society and the IMCC—in the wake of 2009-10's popular public lecture series, Professor Pepper's Ghost, at the University of Westminster—Old Media / New Work will provide a forum at which artists working with or around such 'lost' concepts and technologies can come together to show, discuss, and explore their own work in context of these past techniques, their contemporary relevance, and their future possibilities. The conference will also be documented and continued by a new Wordpress website that will allow participants to upload images, texts and comments.
Confirmed participants include: Jonathan Allen; Geoff Coupland; Mark Ferelli; Mark Jackson; Juliette Kristensen; Susan MacWilliam; Olivia Plender; Joseph Ramirez; Aura Satz; Dan Smith; Simon Warner; Isabel White
The organisers, Mervyn Heard and Sas Mays, welcome participation from established practitioners, as well as up-and-coming artists and researchers and specialists in the field. Interested parties should send a short (250-word) description of their topic and their CV, by 14th March 2010, to: OldMediaNewWork@live.com
The Institute for Modern and Contemporary Culture
University of Westminster Department of English, Linguistics and Cultural Studies
32-38 Wells Street, London W1T 3UW. United Kingdom.